Dear friends, these are special little things. Emici Livet is all about creating and striving for things that are artful and unique. My clients want to have something that speaks in a way that they feel conveys the unique nature behind the occasion.
This silk velvet was so special because it is hand dyed with lots of tonal variance. It is backed in plum champagne silk dupioni for contrast. Each petal is cut and pressed using antique tools.
This ring bearer pillow was a must with silk ribbon and iridescent glass beaded silk.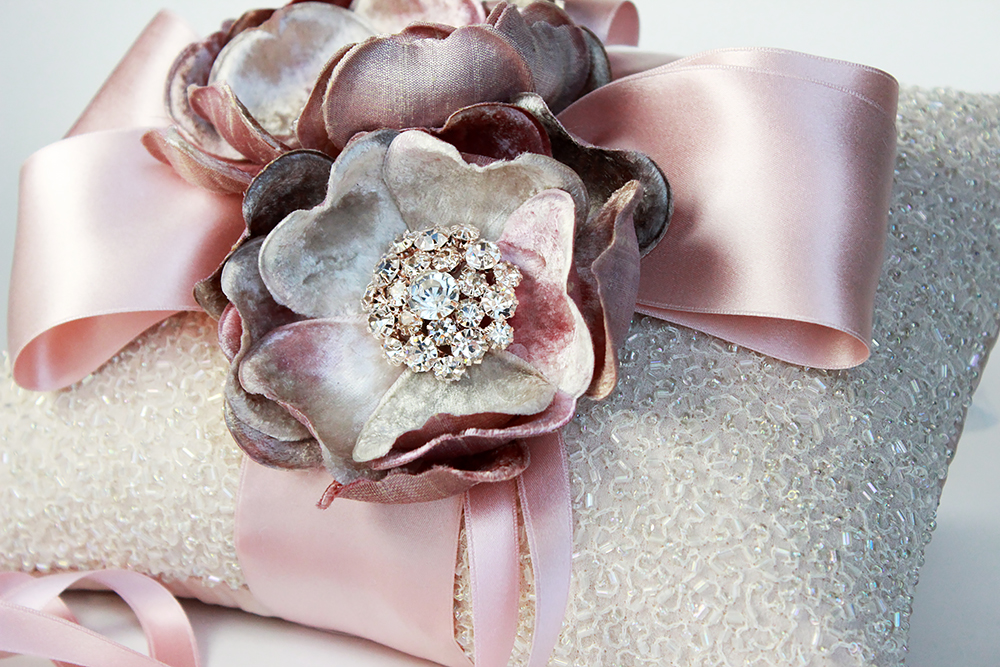 Please leave a comment and let the studio know what you think. Much more to come along the road. Xo -Marie