I knew I would be in trouble from the very start. Ember the bouquet was created with a feeling of love and passion at its core. To ask people entering the giveaway to write about what intensely moves them in their lives and then to choose one winner seemed increasingly more impossible which each entry that I read. Also, I must express to you dear friends, what your comments mean to me personally. To open up about your lives and write about them here has tremendous uplifting power. Thank you so much to all those who took part in the giveaway.
There were so many comments that truly amazed me. Whether it was because I saw a resilience in the spirit of the author, their sense of humor or was struck by the massive positive impact the people here are making in the world. There is nothing as precious as the time we have together, to love one another and be a voice of encouragement or hope. All of our experiences are unique and it takes us down different paths but luckily on each of those paths, there will be opportunity to grow as individuals and share our gifts with others who have intersected with us. Keep your embers alive. I am in complete awe of all of you and the fantastic work you are doing. Now for the official announcement. Congratulations to the winner of the Emici Livet couture bouquet, Tania. Her comment below showcases the long love and dedication of Ember that shares its spark of warmth and spreads to others despite sometimes being up against odds that can be discouraging. When we see people rise we realize that it is possible for us too and that has an exponential effect. Other people might tell you lots of opinions of why you shouldn't try but if your heart deeply wants something you must press on.
"My passion is to prove that any girl or any woman can do anything that their heart desires, no matter what anyone tells them or what society has made them think or feel! As an architect in downtown Seattle, I deal with these struggles every day. Being a woman in a male dominated field can be very difficult, but it is also extremely rewarding to know that I am making a difference and adding passion to this field, and showing young women to not be afraid of the stigma behind this career. Through my job I mentor high school girls that are interested in the science and architecture field, and I hope that my passions for this topic inspire them and uplift them in a way to not be afraid to fulfill their passions! Women have a different way of viewing the world, embodying both feminine qualities, but also fiery passion and empowerment. To me, this is exactly what 'Ember' represents. The bouquet shines with a boldness and a fire, yet is so delicate and beautiful. Every day as a woman in the architecture field, I feel as if I am 'Ember', standing delicately, yet glowing brightly and boldly with my passions, proud about what I believe in and proving that women everywhere can do anything their hearts desire! While I am not getting married and would not use this bouquet in a wedding, I would place this on my desk at work so I may glance at it every day, getting filled with fire, inspiration, and passion about what I stand for and what I hope to achieve. Ember is every woman or girl that has been told she can't do something because of her gender, fighting back with a feminine, bold, wild fiery passion."
Very important to remember that the winner must email the studio within 24 hours to claim Ember or the prize will be forfeited and a runner up will be selected. 
Now for a final exuberant note… if you are still with me friends which I greatly hope you are! I wrote in the last blog post that, "Emici Livet wants to dance with you in those moments and boldly fan your flames." So it is in the spirit of Ember that I want to send everybody who left a comment on the Ember giveaway an amazing and specially designed Emici Livet flower that symbolizes your contribution to all things incredible! Each and every one of you has impact that will reach far beyond your own individual lives and I can't think of a more lovely thing for all of us to celebrate together. This will be an exclusive flower that only the entrants of this special giveaway will receive. It's a way for all of us to share in this connection of fueling outreach, love and passion in our lives. Please contact me using the Contact Link on the Emici Livet website. Make sure to use the same email that you used to leave your comments so I can verify the entries. I will also be responding to each and every comment on the giveaway post to tell everybody just how inspirational they are to me.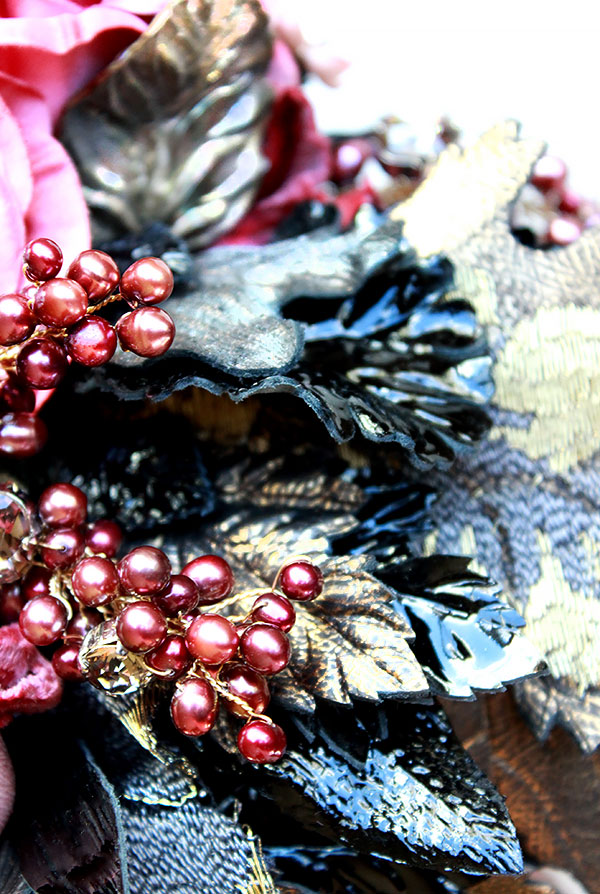 All my love to you, xo. You are my ember. -Marie